DGA Core Values
---
The vision of the Digital Government Development Agency (Public Organization) or DGA is driven by core values that are important for supporting the achievement of its goals, including the preparation of the government to become digital leading to the  "Smart Nation". The ultimate goal is to elevate how Thai people embrace a better, more modern "Smart Life".
DGA aims to improve the quality of life of the Thai people.
DGA aims to broaden access to public health resources, making it easier to receive services while reducing social inequality.
DGA aims to provide transparent and fair access to the educational system.
DGA aims to help businesses thrive at a fast and seamless pace, with enhanced organizational efficiency.
DGA is ready to help propel the country forward on pace with the modern world, for the pride of all Thai people.
DGA believes that governmental services that are easy to access, convenient, fast and transparent exist and can be realized.
DGA is thus an organization that is ready to create, connect and collaborate with all agencies to make digital government a reality, elevating Thailand's stature to be on par with her global counterparts.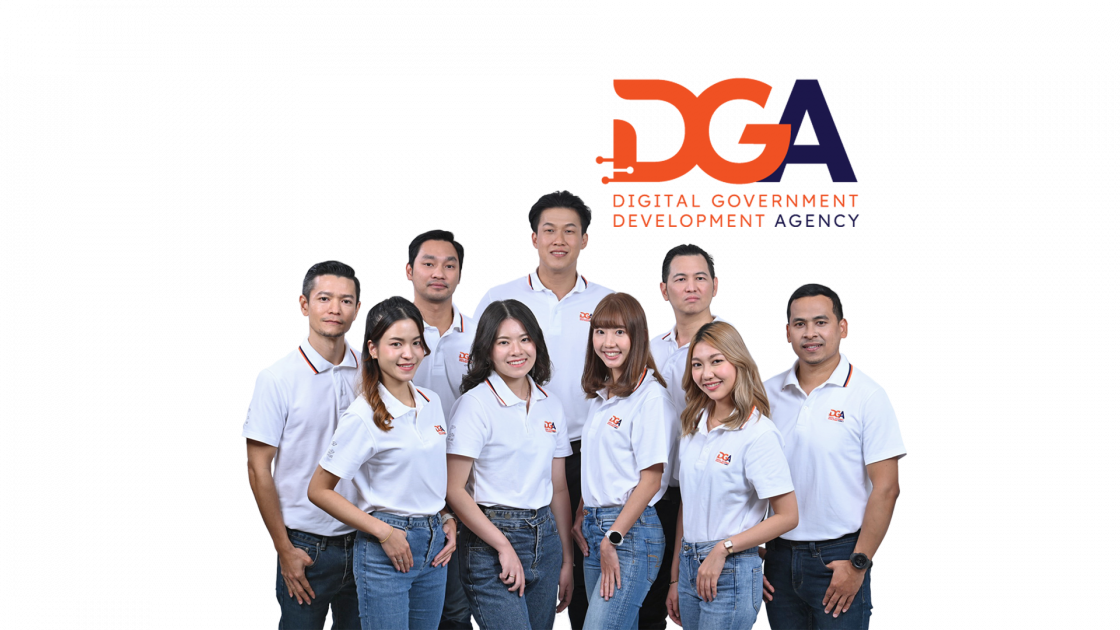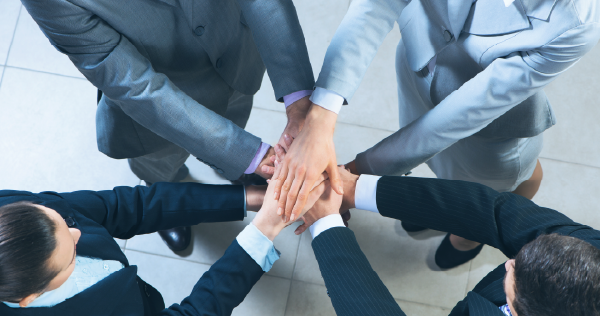 And, for a better, upgraded quality of life, one that is more modern than ever, for the Thai people, the core values and new behavioral expectations have been devised to be in line with the vision and mission of the agency. The process of enhancing awareness, understanding, acceptance and adherence of such values and expectations shall build up the foundation for creating a good collective spirit among all staff. This begins with senior executives, managers and supervisors who shall lead by acting as role models for change. Also, they are to consistently encourage teamwork and cooperation until the new culture of the organization takes hold. The agency has set its new core values as follows:
C: Co-creation Collaborating with the network for new innovations towards a digital government
       Definition: Create digital innovation by working in conjunction with the network, leveraging strengths for the greatest benefits
H: High Performance Creating quality work
       Definition: Focus on creating high quality works and empirical results; continuously think and develop, building upon achievements with full strength and capacity
A: Agility Adapting quickly, being highly flexible and susceptible to change
       Definition: Keep up with changes, be highly flexible and seek new solutions; dare to try new things and never stop developing one's self and capacity
N: Nation First Prioritizing national interests
       Definition: Look out for the public interest and prioritize the interests of the country
G: Good Governance Being transparent and open to scrutiny
       Definition: Be conscientious, performing one's duties with honesty, transparency and verifiability
E: Entrepreneur Having new initiatives
       Definition: Be creative, know how to think, dare to make decisions and continuously develop new things